EN 14041: RESILIENT, TEXTILE AND LAMINATE FLOOR COVERING
                     - ESSENTIAL CHARACTERISTICS

To guarantee the free trade of construction products, the European Commission has issued the "Construction products Regulation" (305/2011/EEC) on March 9th, 2011.
Materials produced for incorporation in a permanent manner in construction works, including both buildings and civil engineering works, must comply with the fundamental regulations during an economically relevant lifetime, provided regular maintenance is carried out.
These FUNDAMENTAL REGULATIONS include:
-mechanical strength and stability˜˜
-fire safety˜˜
-hygiene, health and environment˜˜
-safety of use˜˜
-sound nuisance˜˜
-energy savings and heat retention
The Regulation only indicates the essential requirements. How these essential requirements have to be met is left to experts who translate them into specific parameters such as – in the case of fire safety -ignitability, flame propagation, smoke propagation. These parameters will then have to be measured, implying both test methods and classifications. A material complying with the mandatory classifications will thus automatically comply with the essential requirements of the Regulation.
The European standardisation committee CEN/TC134 has developed the harmonised standard EN14041 for carpets, laminate and resilient floor coverings such as vinyl, rubber and linoleum. The EN14041 was published in August 2004, harmonised by publication by the EU on June 8th 2005.
CE marking on floor coverings according to the new regulation is mandatory since July 1st, 2013. Because rugs, runners, etc. are not considered as building materials, CE marking does not apply to them.
The HARMONISED STANDARD describes:
-SLIP RESISTANCE* according to EN 13893, class DS (friction coeff. ≥ 0.30) or NPD (No Performance Determined), carpet is to be classified as DS without testing˜˜
-REACTION TO FIRE* according to EN 13501-1, classes Afl-Ffl˜˜
-CONTENT OF PENTACHLOROPHENOL* (PCP) according EN 12673 (product may not contain PCP)˜˜
-FORMALDEHYDE EMISSION* according to EN 717-2, class E1 of E2˜˜
-WATER-TIGHTNESS according EN 13553: not applicable to textile floor coverings˜˜
-ELECTRICAL BEHAVIOUR according to EN 1815: antistatic floor coverings (≤ 2 kV)˜˜
-THERMAL CONDUCTIVITY according to ISO 8302 (≤ 0,17 m2.K/W)˜˜
-ELECTRICAL RESISTANCE according to ISO 10965: static dissipative floor coverings (vertical resistance ≤ 109 Ohm)˜˜
-ELECTRICAL RESISTANCE according to ISO 10965: conductive floor coverings (vertical resistance ≤ 106 Ohm)
*essential requirements
The three competent European federations (ECRA = European Carpet and Rug Association: ERFMI =European Resilient Flooring Manufactures Institute and EPLF = European Producers of Laminate Flooring) have arrived at the following agreements:
-the CE mark has to be affixed upon the packaging and not on the individual product˜˜
-pictograms will only be used in Declaration of Performance (DoP) document under topic 8
The conformity of a floor covering with the requirements of EN 14041 must be attested in part by the producer himself, but for certain characteristics, the producer will have to apply to a NOTIFIED TESTING LABORATORY or to a NOTIFIED PRODUCT CERTIFICATION BODY.
The conformity of products shall be analysed and controlled according to different systems. The systems may vary according to the complexity of the regulations and tests necessary to demonstrate the conformity of the product with the manufacturer's claims.

ATTESTATION LEVEL OF CONFORMITY TYPE SYSTEM  1
This system is mandatory for fire classes Bfl and Cfl for those products that have obtained these fire classes by adding fire retardant additives during the production process.
Tasks under the responsibility of the MANUFACTURER OR DISTRIBUTOR :
-maintain factory production control (FPC)
˜˜-draw up declaration of performance (DoP)
˜˜-submit an application for initial type testing to a notified test lab of all essential requirements:
•reaction to fire
•slip resistance (if relevant)
•formaldehyde emission (if relevant)
•content of pentachlorophenol (if relevant)
˜˜-submit an application for initial control of the factory and factory production control (FPC) by a notified product certification body
˜˜-affix CE-marking upon packaging and on commercial documentation
ON PACKAGING AND COMMERCIAL DOCUMENTATIONCE MARKING OF CONFORMITY TYPE SYSTEM  1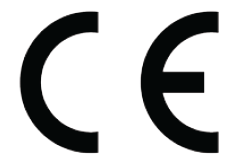 EN14041
0493-CPR-XXXX (number of declaration of performance)
Textile, resilient or laminate floorcovering
Name and address of the manufacturer/distributor or identifying mark if not mentioned elsewhere on the packaging
Tasks under the responsibility of the NOTIFIED TESTING LABORATORY and NOTIFIED PRODUCT CERTIFICATION BODY˜˜
sampling and initial type testing˜˜
initial inspection of factory and factory production control (FPC)˜˜
draw up number certificate of conformity˜˜
continuous surveillance and approval of FPC

This system is mandatory for all fire classes Bfl and Cfl for those products that have obtained these fire classes without adding fire retardant additives during the production process, as well as for fire classes Dfl and Efl (except for products Classified Without Further Testing (CWFT)) .ATTESTATION LEVEL OF CONFORMITY TYPE SYSTEM  3
-Tasks under the responsibility of the MANUFACTURER :˜˜
-maintain factory production control (FPC)˜˜
-draw up declaration of performance (DoP)˜˜
-submit an application for initial type testing to a notified test lab of all essential requirements :
• reaction to fire
•slip resistance (if relevant)
•formaldehyde emission (if relevant)
•content of pentachlorophenol (if relevant)
˜˜-affix CE-marking upon packaging and on commercial documentation

 CE MARKING OF CONFORMITY TYPE SYSTEM  3
ON PACKAGING AND COMMERCIAL DOCUMENTATION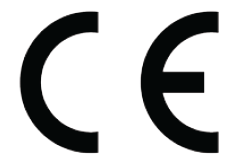 EN14041
DoP-CPR-XXXX (number of declaration of performance)
Textile, resilient or laminate floorcovering
Name and address of the manufacturer/distributor or identifying mark if not mentioned elsewhere on the packaging
Tasks under the responsibility of the NOTIFIED TESTING LABORATORIES
˜˜initial type testing