EN 15102: Decorative wallcoverings
                     – Roll and panel form products

Materials produced for incorporation in a permanent manner in construction works, including both buildings and civil engineering works, must comply with the fundamental regulations during an economically relevant lifetime, provided regular maintenance is carried out.
These fundamental regulations include:
˜˜ – mechanical strength and stability
˜˜ – safety in the case of fire
˜˜ – hygiene, health and environment
˜˜ – safety and accessibility in use
˜˜ – protection against noise
˜˜ – energy economy and heat retention
˜˜ – sustainability of natural resources
The regulation only indicates the essential requirements. How these essential requirements have to be met is left to experts who translate them into specific parameters such as – in the case of fire safety -ignitability, flame propagation, smoke propagation.
These parameters will then have to be measured, implying both test methods and classifications. A material complying with the mandatory classifications will thus automatically comply with the essential requirements of the regulation.
The European standardisation committee CEN /TC 99 has developed the harmonised standard EN 15102 for wall coverings. EN15102 was published in September 2007 and harmonised by publication by the EU on December 18th, 2009.
CE marking according to the new regulation on wall coverings is mandatory since July 1st, 2013.
The harmonised standard describes:
-˜˜ reaction to fire* according to EN 13501-1
˜˜- release of formaldehyde * according to EN 12149
˜˜- release of heavy metals* according to EN 12149
˜˜- release of vinyl chloride monomer (VCM )* according to EN 12149
˜˜- sound absorption according to ISO 354
˜˜- thermal resistance according to EN 12667 or EN 12524
*essential requirements
The conformity of a wall covering with the requirements of EN 15102 must be attested in part by the producer himself, but for certain characteristics, the producer will have to apply to an notified testing laboratory or to a notified product certification and inspection body.
The conformity of products shall be analysed and controlled according to different systems. The systems may vary according to the complexity of the regulations and tests necessary to demonstrate the conformity of the product with the manufacturer's claims.

 Attestation level of conformity type system  1
This system is mandatory for fire classes A1, A2, B and C for those products that have obtained these fire classes by adding fire retardant additives during the production process.
Tasks under the responsibility of the manufacturer or distributor :
˜˜ – maintain factory production control (FPC )
-˜˜ draw up declaration of performance (DoP)
˜˜- submit an application for initial type testing to a notified test lab of all essential requirements:
• reaction to fire
• release of formaldehyde (if relevant)
• release of heavy metals (if relevant)
• release of vinyl chloride monomer (VCM ) (if relevant)
˜˜- submit an application for initial control of the factory and factory production control (FPC ) by a notified product certification and inspection body
˜˜ – affix CE -marking upon packaging and on commercial documentation
CE marking of conformity type system  1
on packaging and commercial documentation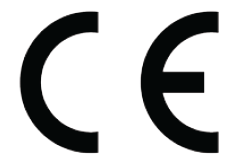 EN 15102:2007+A1:2011
12 (last two digits of the year in which the marking is affixed)
0493/CPR /XXXX (number of declaration of performance)
Wallcovering
Name and address of the manufacturer/distributor or identifying mark if not mentioned elsewhere on the packaging
Reaction to fire class:
Release of formaldehyde:
release of heavy metals:
release of vinyl chloride monomer:
sound absorption:
thermal resistance: