RTCA/DO-160 Section
항공장비 관련 DO-160 사용설명 및 Section 별 시험항목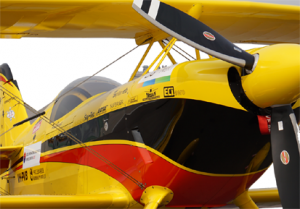 이러한 내용은 각 섹션의 마지막 부분에 있으며 DO-160의 관련하여 이전의  경험에 따른 요구 사항, 논평, 문제 해결을 위한 기술적 적용에 관한 요구 사항에 대한 이론적 근거, 지침이 포함된 시험 절차 및 요구 사항에 대한 배경적 정보를 기술하고 있습니다.
RTCA/DO-160E/F Section 4 : Environmental Conditions and Test Procedures for Airborne Equipment – Temperature and Altitude
이 시험은 적용가능한 각 범주에서 정의된 압력과 규정된 온도 및 고도에 관한 장비의 성능적 특성을 결정하기 위함이다.
장비별 범주는 장비가 설치되는 고도와 온도 등에 따라 분류되어 다음과 같다.
Category A1~A4
Category B1~B4
Category C1~C4
Category D1~D3
Category E1~E2
Category F1~F3
RTCA/DO-160E/F Section 5 : Environmental Conditions and Test Procedures for Airborne Equipment – Temperature Variation
RTCA/DO-160E/F Section 6 : Environmental Conditions and Test Procedures for Airborne Equipment – Humidity
RTCA/DO-160E/F Section 7 : Environmental Conditions and Test Procedures for Airborne Equipment – Operational Shock and Crash Safety
RTCA/DO-160E/F Section 8 : Environmental Conditions and Test Procedures for Airborne Equipment – Vibration
RTCA/DO-160E/F Section 9 : Environmental Conditions and Test Procedures for Airborne Equipment – Explosion Proofness
RTCA/DO-160E/F Section 10 : Environmental Conditions and Test Procedures for Airborne Equipment – Waterproofness
RTCA/DO-160E/F Section 11 : Environmental Conditions and Test Procedures for Airborne Equipment – Fluids Susceptibility
RTCA/DO-160E/F Section 12 : Environmental Conditions and Test Procedures for Airborne Equipment – Sand and Dust
RTCA/DO-160E/F Section 13 : Environmental Conditions and Test Procedures for Airborne Equipment – Fungus Resistance
RTCA/DO-160E/F Section 14 : Environmental Conditions and Test Procedures for Airborne Equipment – Salt Spray
RTCA/DO-160E/F Section 15 : Environmental Conditions and Test Procedures for Airborne Equipment – Magnetic Effect
RTCA/DO-160E/F Section 16 : Environmental Conditions and Test Procedures for Airborne Equipment – Power Input
RTCA/DO-160E/F Section 17 : Environmental Conditions and Test Procedures for Airborne Equipment – Voltage Spike
RTCA/DO-160E/F Section 18 : Environmental Conditions and Test Procedures for Airborne Equipment – Audio Frequency Conducted Susceptibility – Power Inputs
RTCA/DO-160E/F Section 19 : Environmental Conditions and Test Procedures for Airborne Equipment – Induced Signal Susceptibility
RTCA/DO-160E/F Section 20 : Environmental Conditions and Test Procedures for Airborne Equipment – Radio Frequency Susceptibility (Radiated and Conducted)
RTCA/DO-160E/F Section 21 : Environmental Conditions and Test Procedures for Airborne Equipment – Emission of Radio Frequency Energy
RTCA/DO-160E/F Section 22 : Environmental Conditions and Test Procedures for Airborne Equipment – Lightning Induced Transient Susceptibility
RTCA/DO-160E/F Section 24 : Environmental Conditions and Test Procedures for Airborne Equipment – Icing
RTCA/DO-160E/F Section 25 : Environmental Conditions and Test Procedures for Airborne Equipment – Electrostatic Discharge
RTCA/DO-160E/F Section 26 : Environmental Conditions and Test Procedures for Airborne Equipment – Fire, Flammability